I love social media and I love technology. As a creator, making and sharing content is something that I value closely. However, in our society today, I often feel overwhelmed by the hundreds of emails I receive, the endless notifications on social media apps, and the constantly on my phone, tablet or computer.
So, I broke up with all of it for a week.
Last week, I put down my technology and spent time reconnecting with nature – that's right, I went camping (okay, maybe it was slightly glamping, but I was in nature nonetheless and living out of a tent). While on my trip, I cut myself off from all forms of contact with the outside world (and for someone as active on social media as I am, that wasn't an easy thing to do. Here's a few things I learned from this experience.
1. The shit you think matters doesn't really matter.
When I get stressed from too much social media and technology, I often think that shit will hit the fan if I don't do everything right away. I'm a go-getter but this comes with the downside that I'm also easily overwhelmed. By taking a week off from everything, I realized that those emails can wait, my to-do list will never end even if I do complete everything, and that killing it on social media doesn't always equal happiness.
2. Nature is beautiful and we need to do more to protect it.
During my trip, I saw beautiful sights with some amazing people. One of the highlights was exploring Letchworth State Park, often referred to as the Grand Canyon of the East. Seeing the massive waterfalls up-close, the array of wildlife, and the wonders of nature, it reminded me how shitty we are being to our environment. The original owner of the land donated this massive piece of real estate to the state of New York in order to prevent a dam from going in. He loved the nature so much that he gave up all of that land so that others could enjoy its beauty. Surely if one man can do that, then we can give our world a little TLC, don't you think?
3. Connecting with like-minded people can be refreshing.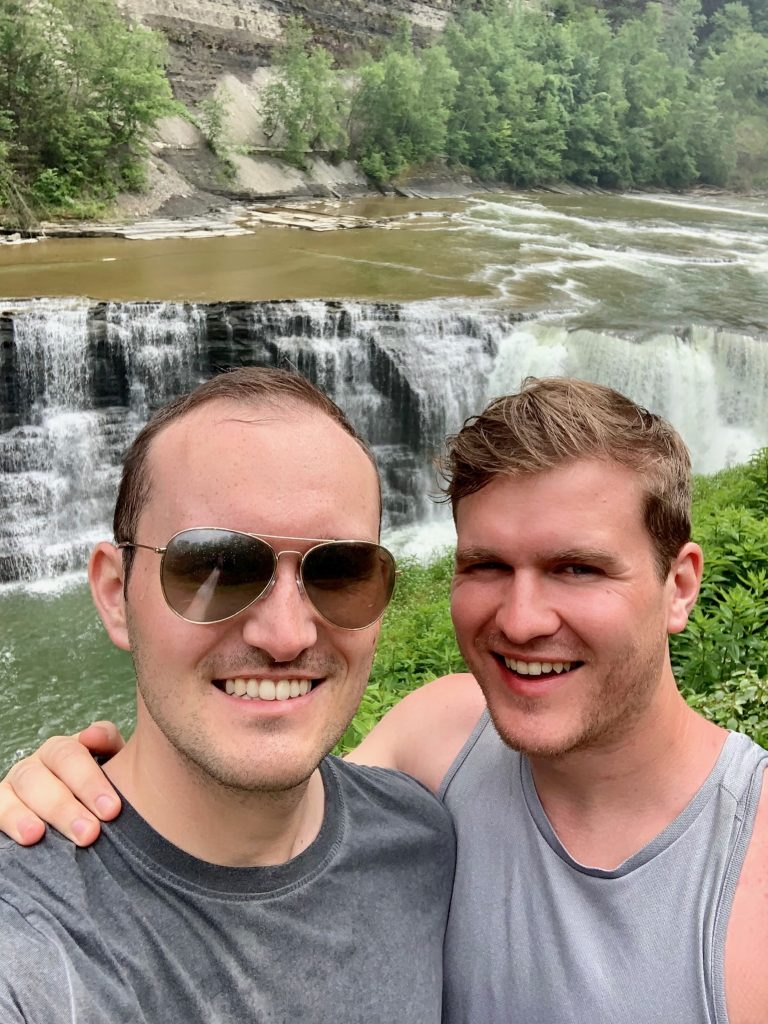 I chose to spend my week camping at Jones Pond Campground in Angelica, New York. This is an adult-only campground for gay men in the heart of northern New York state. During my time, I spent the week conversing with men from many parts of Canada and the US and sharing laughs, drinks, and activities with like-minded guys.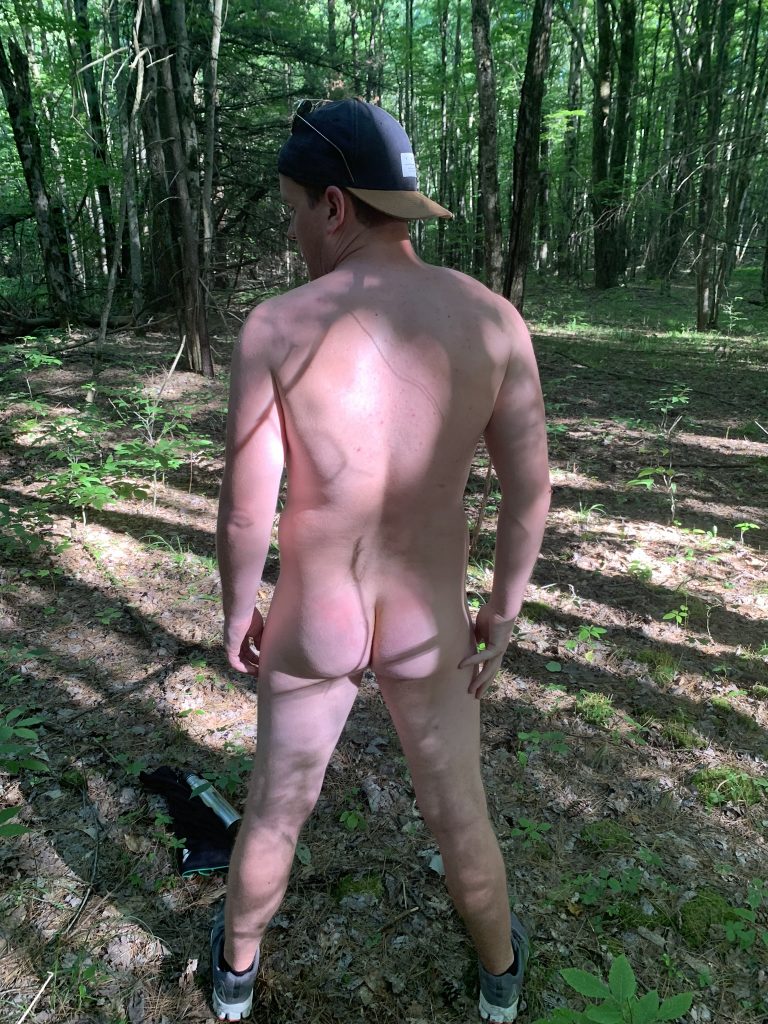 This experience reminded me of how important it can be to connect with your community – for me, that's connecting with men who defy gender stereotypes and other gay men and couples who can offer me new perspectives on my experience in the LGBTQ community. It also gave a chance to be nude in nature and connect with other nudists (Jones Pond Campground is clothing optional).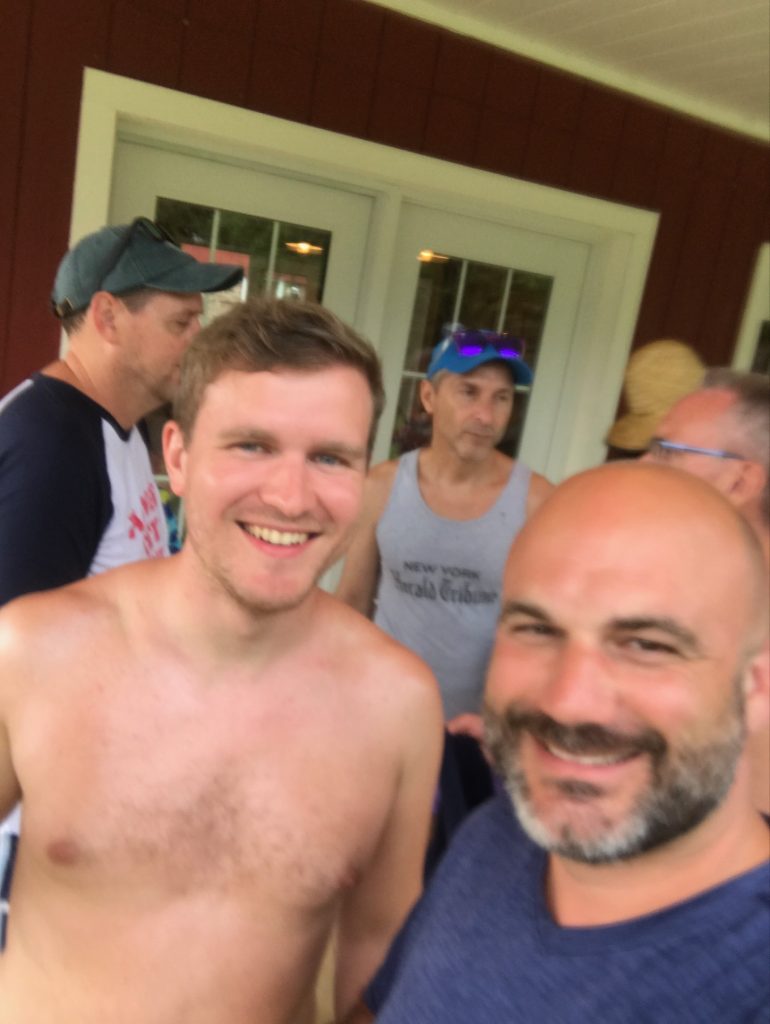 To spend a week surrounded by those who have had similar experiences to me, I was able to remember why I am such a strong advocate for LGBTQ rights — because everyone in the world should have the right to feel safe connecting in the ways I connected this week. Everyone should be able to be their true authentic selves without fear or shame.
Now it's your turn…
I challenge you to try having a break from technology and social media yourself. If you can't commit to a week like I did, then perhaps try just a day or two. You will be surprised how much it can calm you and restore your inner sanity.
---
P.S. Tell someone that you are doing this.
I may have forgotten to mention to family and friends that I would be off the grid for a week. It's safe to say that people got worried and the police were called to check my home and make sure I wasn't dead. Oops. Classic Matkai move.